Hi All,
Long awaited competition is here!
This time we're going to guess the game by the picture. To make competition a bit challenging we blurred it

. (don't worry there's a hint waiting for you).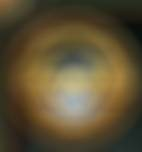 But first lets take a look at Rules:
Only one entry per player.
To qualify, the winning account must have made at least one deposit.
All correct answers will be entered into a raffle then one winner picked randomly.
Comments will be till the end of Saturday (23:59p ET February 4th), any submissions after that will not count.
The bonus will be issued to the lucky winners by the end of Sunday, February 5th.
The users with the correct answers will be placed in a draw to win a $50.00 bonus.
Extra Rule
The first 5 users to comment on the thread with a guess will automatically be placed in the raffle even if their answers are incorrect.
The Hint:
The sound of coins ringing loud,
A rush of excitement, oh so proud.
A chance to change my fate,
Hot drop, jackpot, it's first-rate.
Good luck!